Bring Me The Horizon are set to celebrate a decade since the release of 'Sempiternal' with a special tenth anniversary reissue.
Released in 2013, 'Sempiternal' went on to be one of the defining albums of Bring Me The Horizon's illustrious band history, providing a nod to the band's metal and post-hardcore roots whilst also expanding into new and novel sonic territory.
And now they're celebrating the album's anniversary with a special limited and exclusive vinyl pressing and cassette tape – which you can pre-order here and which is available from December 08.
The cassette will feature an inversion of the album's original colour palette and a zoetrope effect animation picture disc will bring the beauty alive on the turntable.
Speaking of the impact of the album on the band's journey, Oli Sykes has said:
"I feel like this is the album that changed everything for our band, both in commercial success terms and personal terms.
"I was struggling with addiction and my relationship with the band before this record was fractured and I felt the only way I could apologise for my actions was to knuckle down and pour everything into a record.
"This record brought our band closer than ever and for that it will always have a special place in my heart."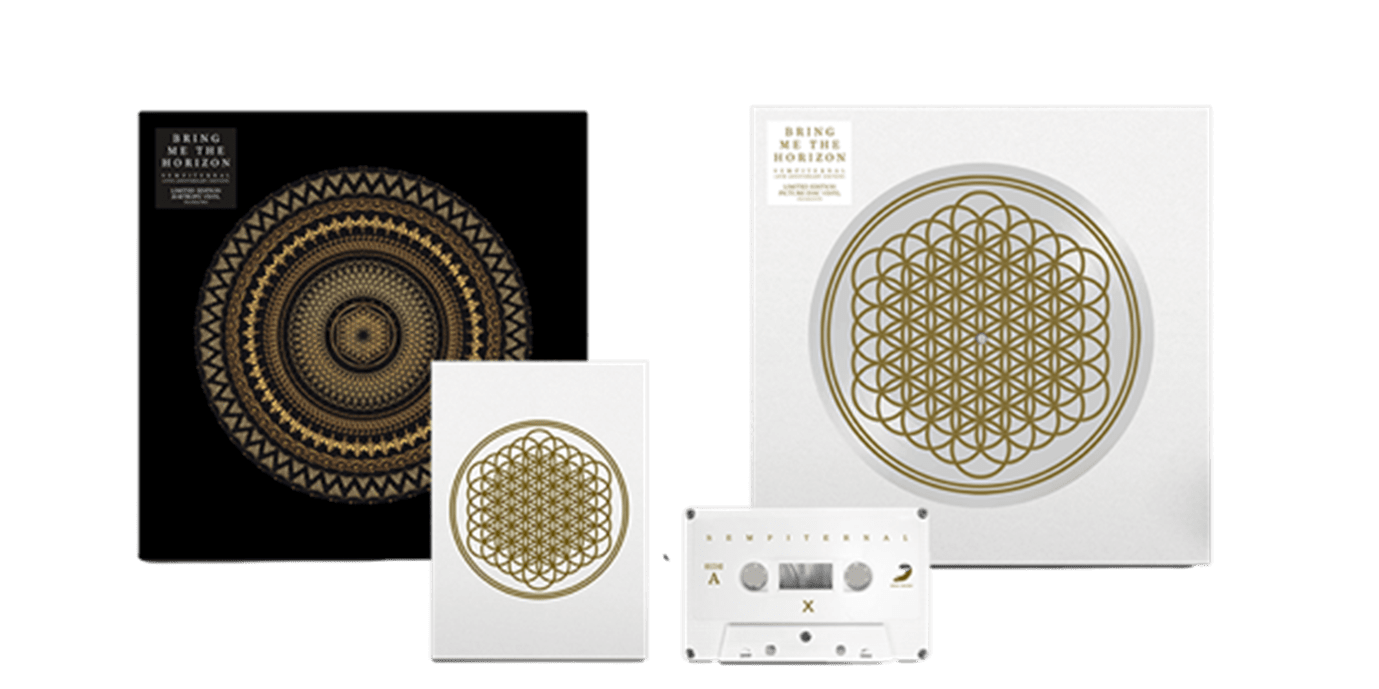 Check out the track-listing below.
A
1. Can You Feel My Heart
2. The House Of Wolves
3. Empire (Let Them Sing)
4. Sleepwalking
5. Go To Hell, For Heaven's Sake
6. Shadow Moses
B
1. And The Snakes Start To Sing
2. Seen It All Before
3. Antivist
4. Crooked Young
5. Hospital For Souls