Phoenix-based songwriter Sydney Sprague has today announced her second album 'somebody in hell loves you' and shared new single 'overkill'.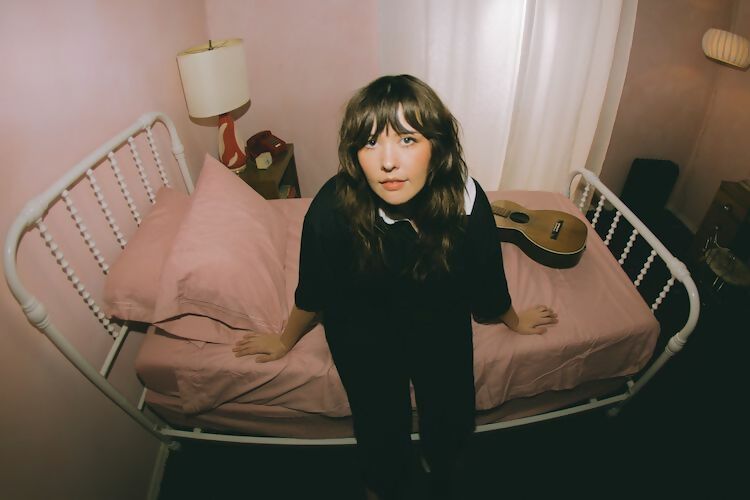 Set for release on September 15 via Rude Records, the forthcoming album marks the highly anticipated follow-up to the 28-year-old's 2021 album, 'maybe i will see you at the end of the world'.
Today, Sydney Sprague has shared another taster of her latest era in the form of melodic guitar-pop track 'overkill', alongside a frankly adorable music video directed by Sébastien Deramat. This one's for all the racoon lovers, check it out below.
Speaking about the inspiration behind the song itself, Sydney says:
"The lyrics of the song are about loving someone who is way too good for you and doing way too much to make it work, feeling like you will do whatever you have to make someone stay even if its hell for you. It really comes through in the punchline of the chorus – "I would die to be by your side and to keep you standing still, yeah that's overkill."
'overkill' will feature on Sydney Sprague's upcoming album 'somebody in hell loves you' alongside previously released track 'smiley face', with Sydney describing the process of bringing her latest record to life:
"When I started writing songs for this record during COVID lockdown it felt like the movie had ended and the credits had rolled on life but we were all still here for some reason."
"Everything was just floating in this void and because of that I felt like I had all the time in the world to just do whatever I wanted. It was weirdly the freest I've ever felt. Writing became a way to entertain myself and make myself laugh instead of a way to wallow. I spent a lot of time reflecting on the past and the people around me and processing things I'd never been able to.
"I was able to be more honest than I'd ever been in my songs. The fact that I'm able to share them now feels a little scary because when I was writing them they were really just for me, but I hope they can bring people the same sense of escape that they brought me."
See the tracklisting for 'somebody in hell loves you' below.
1. if i'm honest
2. sob
3. overkill
4. sata analysis
5. smiley face
6. nobody knows anything
7. god damn it jane
8. hello cruel world
9. big star go
10. terrible places
11. sketching lessons
And if you haven't already seen it, watch the wonderfully chaotic video for previously released track 'smiley face' below: