Lil Lotus has announced the details of his upcoming sophomore album 'Nosebleeder' and released its title track.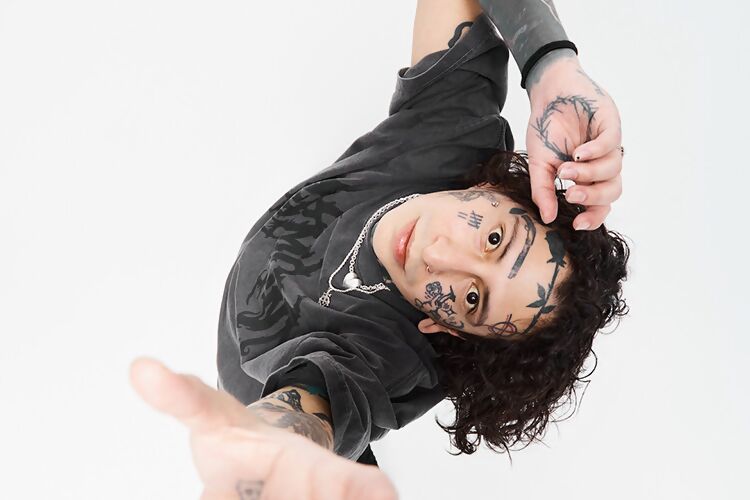 Produced by Matt Malpass (Blink-182, Travis Barker, Machine Gun Kelly, nothing,nowhere.) and Mike Pepe (Taking Back Sunday, Charlotte Sands), the album will arrive on December 01 via Epitaph Records.
It will feature collaborations with Mod Sun, Sophie Powers, Alexis Munroe, Luke Holland and kennedyxoxo.
Check out the title track via the music video below:
On the new release, Lotus says "'Nosebleeder' symbolises just being drained when it comes to life and everything that comes with it. Sometimes it can be the people that you're surrounded by, sometimes it can just be completely internal; you could be completely alone and still have this draining experience with life. I feel like, in my experience, it's had a lot to do with me not necessarily being very good to myself or putting myself in good situations. Now that I'm getting older, I'm slowly starting to figure out how to fix this."
Have a look at the album artwork and full tracklist below:
1. blame me for everything (Ft. Mod Sun)
2. how's it feel to feel nothing
3. nosebleeder
4. stockholme syndrome (Ft. sace6)
5. what a time to be alive (Ft. Luke Holland)
6. ghost (Ft. Alexis Munroe)
7. missouri
8. millionaire (Ft. kennedyxoxo)
9. she's a vampire
10. halley's comet
11. play dead
12. everything you hate about me
13. when life gives you lemons (Ft. Sophie Powers)
14. shooting star