Of Mice & Men have shared the latest cut from their forthcoming album, with the incredible new 'Indigo' single out now.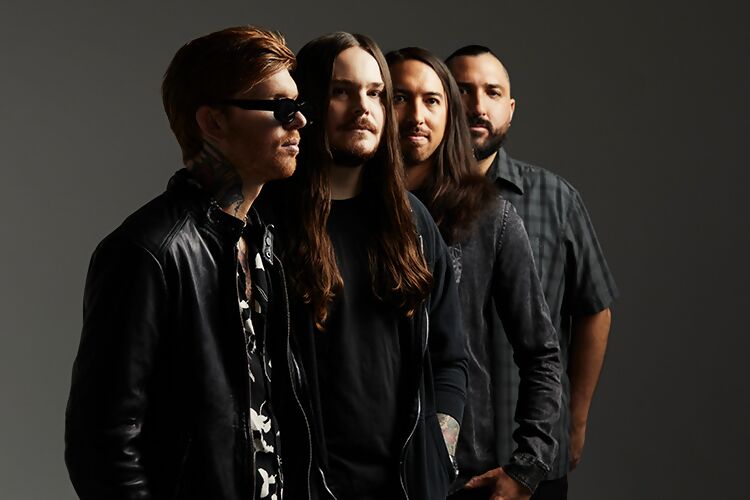 The California rocker's forthcoming 'Tether' LP arrives on October 06
As well as today's release, it's been prefaced by singles 'Warpaint' and 'Castaway'.
'Indigo' is the most emotive of the three, with a sorrowful undertone best described by the band's Aaron Pauley, who's explained:
"'Indigo' is about questioning why the sky would choose to be blue if it had the choice to be anything else – blue also meaning sad.
"It's about comforting a loved one in a time of loss by telling them you feel blue, too."
Have a listen via the visualiser below.
'Tether' will mark OM&M's eighth album and is set to arrive via SharpTone Records.
It'll be promoted via a mammoth 18-date tour from the band, commencing in Munich on November 18.
Check out the full list of shows below, which encompasses 12 UK cities and six dates on the rest of the continent – and visit the band's site for more details,
20.11 DE – Munich, Backstage Halle
21.11 DE – Frankfurt, Das Bett
23.11 FR – Paris, Cabaret Sauvage
26.11 NL – Amsterdam, Melkweg
27.11 DE – Hamburg, Knust
28.11 DE – Koln, Luxor
30.11 UK – Manchester, Academy
3 01.12 UK – Glasgow, Slay
02.12 UK – Leeds, Stylus
04.12 UK – Nottingham, Rescue Rooms
05.12 UK – Stoke, The Sugarmill
06.12 UK – Birmingham, Institute 2
08.12 UK – Oxford, Academy 2
09.12 UK – Colchester, Arts Centre
10.12 UK – Norwich, Epic Studios
12.12 UK – Portsmouth, Wedgewood Rooms
13.12 UK – Bristol, The Fleece
14.12 UK – London, The Dome
And see the full 'Tether' track-listing below, along with the album artwork, designed and painted by the band's drummer Valentino Arteaga.
01. Integration
02. Warpaint
03. Shiver
04. Eternal Pessimist
05. Into The Sun
06. Enraptured
07. Castaway
08. TetheR
09. Indigo
10. Zephyros