Alt-pop rockers Broadside have announced brand-new album 'Hotel Bleu' and shared its latest single 'Lucid', which features Devin Papadol of Honey Revenge.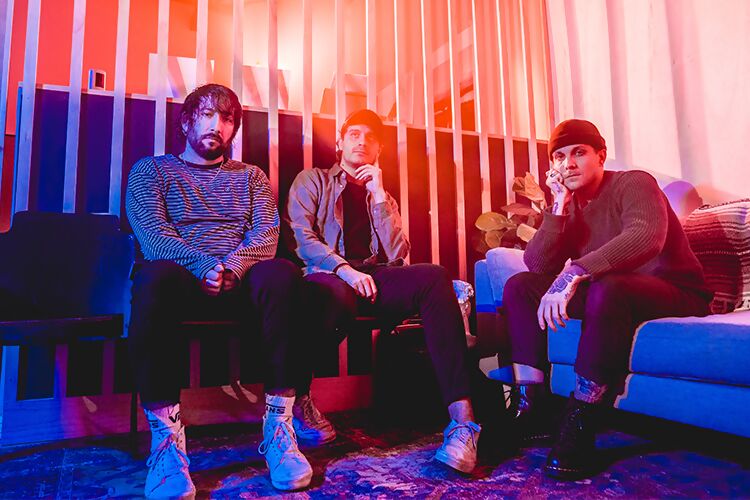 'Hotel Bleu' is set for release on November 10 via SharpTone Records and will also feature previously released singles, 'One Last Time', 'Cruel' and Joshua Roberts-featuring 'Bang'.
You can pre-order the album now.
Have a listen to the new single now, which pairs Papdol's vocals with Oliver Baxxter's impressive high register.
Discussing the new album and how it sits in Broadside's overall catalogue, the band have said:
"Hotel Bleu is the natural progression from our previous records.
"We've grown as men and friends. We really focused on the live experience for some of these tracks whereas some might be better heard off alone somewhere.
"It's a true record, thorough, the full experience. We are and have always been ready to be someone's next favourite band."
Baxxter has added more context to the album's concept, saying:
"On tour, there's nothing like a hotel.
"Whether you have the most amazing or worst show of your life, the best part of the evening is getting a good night's sleep once all of the endorphins run down. In terms of the concept for Hotel Bleu, every room is a different headspace.
"All of the songs are separate stories in this one place. They're open for interpretation, but there's a song for every type of person."
Helping bring the forthcoming record to life was producers Andrew Wade (whose prior credits include Neck Deep and Motionless In White) and Sleeping With Sirens collaborator Andrew Baylis.
And check out the 'Hotel Bleu' album artwork below.